| | |
| --- | --- |
| Aquarius | September 6th, 2020 12:18 |
---
Passing Into The World Of Light

My beloved best friend for 68 years and husband for almost 55 of them passed into the world of light at the age of 83 at the end of January 2020. He bravely endured cancer of the bladder and kidneys, but in the end passed on peacefully. He knew that he would be released into the greater freedom of the spirit realm when the time for leaving his physical body had come. That's why he did not struggle when one of the Angels of death took him by the hand and guided his spirit/soul home. He just quietly and peacefully slipped away.
I believe that the spirit realm is humankind's true home, from which we emerge at the beginning of each lifetime and return to when it's end has been reached. We rest and recuperate there from the stresses and strains of our earthly existence, until we are ready to apply for another lifetime.
I cannot tell you how glad I am that my beloved is not suffering any more and feel him around and with me all the time. Because he does not live in his physical body any more, we have come closer together than we could ever be before and our love is growing stronger with each passing day. It is such a wonderful experience that I feel the need for sharing it with as many as possible, in the hope that it will help them to come to terms with the departure of their loved one.
With love - Aquarius

* * *

| | |
| --- | --- |
| Aquarius | September 8th, 2020 08:03 |
---
Doing Our Best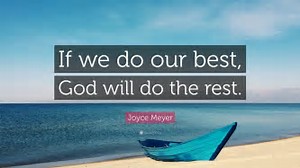 'It is neither the critic who counts nor the people who point out how the strong person stumbles, or where the doer of deeds could have done better. The credit belongs to those who are in the arena and although their faces are marred by dust, sweat and blood, they strive valiantly, erring and coming short again and again, because there is no effort without it. But still they are striving to do their best with enthusiasm and great devotion.
'These people are spending themselves in a worthy cause and at best in the end they will know the triumph of high achievement. At worst, should their endeavours fail, they have been doing something and dared greatly. Therefore, their place will never be with cold and timid souls who are unfamiliar with victory and defeat.' In every one of our earthly endeavours let's never forget that only if we do our best can God and the Angels do the rest.'
Theodore Roosevelt
Edited by Aquarius
All times are GMT -5. The time now is

14:17

.

Copyright 2017 The Light Beyond. Visit the main site at www.thelightbeyond.com